Our Board
The Trust is governed by a Board of Directors consisting of both Executive Directors, appointed to specific roles within the organisation, and Non-Executive Directors, who do not work for the Trust but bring a range of external expertise with them.
The Board meets bi-monthly in public, usually on a Thursday at St James's University Hospital. A patient representative and a staff council member also attend and take part in discussions.
The media attend and report on proceedings in the local press, and any member of the public is very welcome to come along as an observer.
Please follow this link for board agendas, papers and minutes of meetings, as well as future dates of meetings.
Members of the Trust Board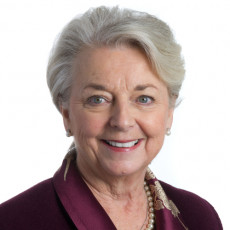 Dame Linda Pollard DBE DL Hon LLD
Chair
From 1 February 2013
Since Linda joined Leeds Teaching Hospitals as Chair in Feb 2013, she has led the Trust to a number of significant successes.
Read more
She Chairs the Leeds Innovation District Partnership, a partnership between LTHT, the University of Leeds and Leeds City Council, including the LEP and private sector. Linda has led the ambition to create a world-class hub for research, innovation and entrepreneurialism for the City. An exciting part of this will be the development of two new hospitals for Leeds, and the new Innovation Hub.
Linda is a member of the Finance & Performance Committee and Chairs the Innovation Committee.
In 2019, Linda was a winner of the Yorkshire and North East England regional Institute of Directors (IOD) awards and went on to receive national recognition by the IOD's by winning the Dr Neville Bain Memorial Award for Excellence in Director and Board Practice, which was the first time this awarded to the public sector.
Linda advocates partnership working bringing together leaders from across the region and beyond to facilitate closer working between health and social care, building economic investment in Leeds and the wider City region, and the appropriate representation of women on Boards.
Linda is a Trustee of the NHS Provider Board, representing acute trusts and is a Trustee of Leeds Hospitals Charity, the charity partner of Leeds Teaching Hospitals. She is Vice Chair of the Citywide partnership; Health and Wellbeing Board to Board meetings, by rotation Chairs West Yorkshire Association of Acute Trusts (WYAAT). She Chairs the Yorkshire and the Humber Chairs network meeting with support from regional and national leaders. She is a member of NHSE/I Chairs Advisory Group and has a proactive contribution to the development of future Chairs in teaching and mentoring to support the NHSE/I programme.
Linda is also an active Deputy Lord Lieutenant for West Yorkshire and was awarded a CBE in 2013 for her work in the business community in Yorkshire and an OBE in 2003 for her work in Bradford. She was also awarded an Honorary doctorate by the University of Leeds.
In October 2020, Linda was awarded the honour of Dame Commander of the Order of the British Empire for her services to healthcare, which span almost 30 years, and in recognition of her unbroken contribution to the community. This honour also recognises her tireless commitment to address the under representation of women in senior roles across corporate Britain and in public services.
Professor Phil Wood
Chief Executive
From February 2023
Phil was appointed Chief Executive in February 2023. Prior to this he was Chief Medical Officer for the Trust and Deputy Chief Executive.
Read more
He joined Leeds Teaching Hospitals in 2002 as a Consultant Immunologist and during his career Phil has worked in many operational and strategic roles including Clinical Director for services such as Pathology and Oncology and Medical Director for Strategy and Planning. 
Phil has held a number of regional roles including Senior Responsible Officer for the rollout of the Covid-19 vaccination programme in West Yorkshire, one of the most successful programmes in the country, and Chair of the West Yorkshire Vascular Board. He is currently Chair of the North East & Yorkshire Genomic Medicine Service Board and a member of the national Genomics England (GEL)/NHSE Joint Board.
An Honorary Professorship in Healthcare Leadership from the University of Leeds was awarded in November 2022, recognising Phil's leadership contribution across research, innovation, education and training.
Hamish McLure
Interim Chief Medical Officer
From February 2023
Information of follow
Read more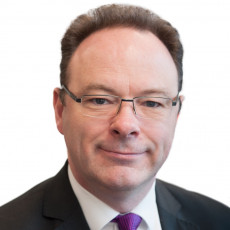 Simon Worthington
Director of Finance
From July 2017
Simon, who lives in Leeds, started his career in 1988 as a trainee accountant with Leeds Western Health Authority, based at the Leeds General Infirmary.
Read more
After working in financial management in the acute sector for fifteen years he became a Finance Director in 2003. Since then he has held a variety of Finance Director posts in the NHS working in commissioning, the ambulance service and the acute sector.
A great advocate for finance skills development and clinical engagement on finance, he is the Senior Responsible Officer for the Engagement and Development theme of the national "Future Focused Finance" programme.
Simon joined the Trust in July 2017 from Bolton NHS Foundation Trust where he was Finance Director and Deputy Chief Executive. He won the Healthcare Financial Management Association (HFMA) Finance Director of the Year award in December 2015 in recognition of his leadership of the financial recovery at Bolton.
Since joining the Trust Simon has led a programme of improvement called "Finance the Leeds Way". The Trust has returned to surplus and the Finance Team won the HFMA "Finance Team of the Year" award in December 2018.
Helen Christodoulides
Interim Chief Nurse
From February 2023
Helen qualified as a nurse in 1991 and has worked in nursing posts at St Thomas' Hospital, London, before joining Leeds Teaching Hospitals NHS Trust, where she has worked in several roles within quality improvement and nursing.
Read more
Helen has completed her Masters in Healthcare Leadership and is passionate about driving quality improvement through team effectiveness.
Helen was previously Deputy Chief Nurse, with strategic responsibility for the Chief Nurse team and a large portfolio incorporating Nursing, Midwifery & Allied Health Professionals Workforce and Education, Safeguarding, Professional Practice and Patient Experience.
From February 2023 Helen holds the position of Interim Chief Nurse.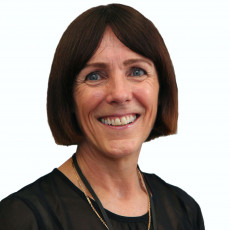 Jenny Lewis
Director of Human Resources and Organisational Development
From August 2018
Jenny is an experienced HR Director who is passionate about advancing System Development for the benefit of our communities as well as Organisational Development.
Read more
Previously the first HR Director for the unique public services partnership in Hampshire, Jenny is pulling on her previous experience of developing purposeful partnerships to develop a 'one workforce' approach across Leeds. This will help to deliver the ambition to make Leeds the best city in the UK for health and wellbeing where people who are the poorest improve their health the fastest.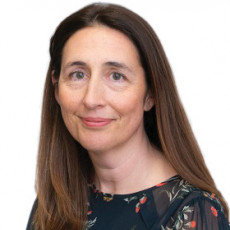 Clare Smith
Chief Operating Officer
From December 2018
Clare has worked at Leeds Teaching Hospitals since January 2014, most recently as the Director of Operations before becoming the Interim Chief Operating Officer. Prior to joining the Trust she worked as an Acute Trust Divisional General Manager in Scotland.
Read more
Clare is responsible for leadership and delivery of the Trust's operational services, ensuring high quality care and delivery of performance standards are achieved through our Clinical Service Units.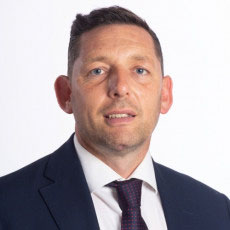 Craige Richardson
Director of Estates and Facilities
From August 2019 
Craige has been with Leeds Teaching Hospitals NHS Trust for over 25 years, working in various estates and facilities roles before progressing to the Director of Estates and Facilities. During this time, Craige has been instrumental in managing the ongoing transformation of the Trust estate, which is one of the largest and most complex acute estate portfolios in the NHS.
Read more
Craige is the executive lead for estate management and strategic development, facilities operational services, sustainability and violence reduction and prevention, supported by a team of over 2,500. He is committed to ensuring that the estate and supporting services contribute to delivering exceptional patient care.
Craige is a Fellow of the Chartered Management Institution (CMI), is an active member of the West Yorkshire Net Zero Board Leads Network and played a significant role in leading the regional response to managing the COVID-19 pandemic.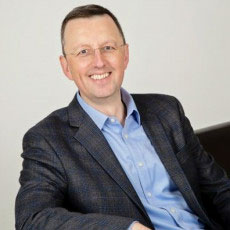 Paul Jones
Chief Digital Information Officer
From November 2019 
Dr Paul Jones joined the Trust in November 2019.  Paul has held senior roles across the public and private sector including Chief Technology Officer for the NHS in England and Group CIO of Serco. 
Read more
Paul's background is rooted in technology with a BSc and PhD in Computer Science. He is a Fellow of the British Computer Society and a Chartered IT Professional.
Paul leads a team of over four hundred digital, IT and information specialists, delivering vital services across the Trust to support exceptional patient care.  This includes development of the Trust's electronic patient record, applications to support specialist functions, reporting & information insight, data quality & coding and records management. The team is also responsible for information governance and core IT services covering devices, cyber, networks, data centres, service desk and service management.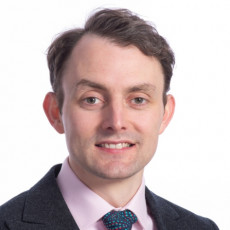 James Goodyear
Director of Strategy
Prior to joining the Trust James has experience of working in national policy, operational management and commissioning. He is an alumnus of the NHS Graduate Management Training Scheme.  
Read more
James is responsible for strategy and planning across the Trust and leads our work to redevelop the surplus Leeds General Infirmary estate as part of the Leeds Innovation Arc.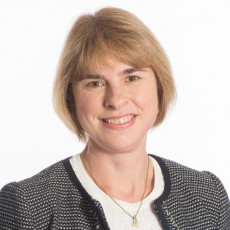 Gillian Taylor
Non-Executive Director & Deputy Trust Chair
From December 2018
Gillian is a qualified accountant and has held a variety of business transformation and finance roles throughout her career. She also has experience operating at board level in the utility, social housing, and social business sectors including British Gas and Centrica. Gillian is joint Deputy Trust Chair and Chair of the Trust's Finance & Performance Committee and is a member of the Building Development Committee.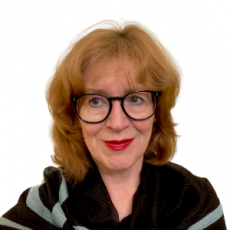 Professor Laura Stroud
Non-Executive Director
From 1 December 2020
Professor Laura Stroud is Professor of Public Health and Education Innovation, Deputy Dean of Medicine at the University of Leeds and Director of the Leeds Institute of Medical Education. With a wealth of experience in public health and student education, Laura is an invaluable link between the Trust and the School of Medicine at the University and helping us to develop the healthcare professionals of the future.
Read more
As a Teaching Hospital, Laura is the nominated Non-Executive from the University of Leeds. She is Chair of the Quality Assurance Committee and a member of the Audit and Workforce Committees. Along with lead Non-Executive roles for; Emergency Preparedness, Duty of Candour, Safeguarding, Mortality, Maternity and Ockenden and CQC.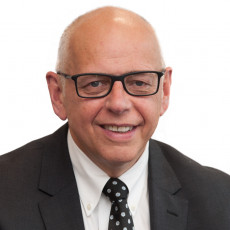 Robert Simpson (Bob)
Non-Executive Director
From 1 February 2018 
Bob is an accomplished senior executive manager and has extensive experience in building development and construction. Latterly was Head of Construction Development with Asda Wallmart reporting to the Asda Management Board and CEO, responsible for the delivery of new space.
He is a Director of Hexstall Consultancy Limited.
He is led Non-Executive for the Building the Leeds Way and Chairs the Building and Development Committee and is a member of the Innovation Committee.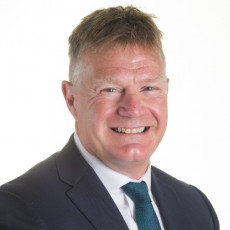 Chris Schofield
Non-Executive Director & Deputy Trust Chair
From 1 April 2018 
A practising solicitor, specialising in corporate law, Chris is the Founding Partner of Schofield Sweeney LLP Solicitors, and a Trustee of the Leeds Hospital Charity Cares, and a number of other local charities, including St Gemma's Hospice. Chris is the chair of Governors at the One in a Million Free School and a Trustee of the Enhance Academy Trust. Chris is non-executive director of JBA Group and is a part-time lecturer (business and commercial law) at Huddersfield University. Chris has served has served as the Under-Sheriff of West Yorkshire.
Read more
Chris was a Non-Executive Director for the Leeds West Clinical Commissioning Group and has strong experience of the NHS.
Chris is the Senior Independent Director, a member of the Building Development and Innovation Committees, an observer of the management Committee for Research & Innovation, is the named Non-Executive Director for Medical Staff in Difficulty, is the Health & Wellbeing Guardian and represents the Trust within the City's Health and Social Care Board.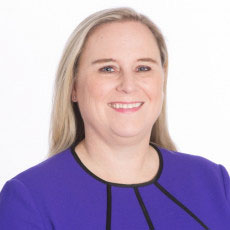 Suzanne Clark
Non-Executive Director
From October 2018
Suzanne is a qualified accountant and currently the Chief Internal Auditor at a private investment bank. Prior to this she held senior roles at the Bank of England and at a number of financial institutions, including the Chief Internal Auditor at the Yorkshire Building Society. Suzanne is also a Trustee at a charity offering alternative educational to young people excluded from mainstream education in Bradford.
Suzanne Chairs the Audit Committee, and with this role observes the monthly Risk Management Committee meeting and is the named lead Non-Executive Director for procurement.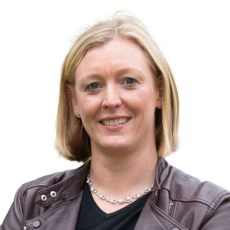 Georgina Mitchell
Associate Non-Executive Director
With over 20 years' experience in financial services (including Head of Investment Services, PR and Communications at Redmayne-Bentley LLP), spanning private, public, and voluntary sector.
Her company Wellhouse Consulting bridges the gap between financial services and financial tech, and she has extensive contacts in data analytics and digital transformation.
Georgina is a member of the Audit, Digital &IT, and Innovation Committees.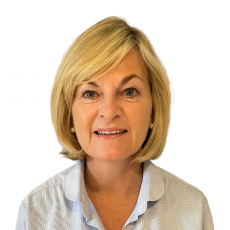 Philomena (Phil) Corrigan
Non-Executive Director
From 1 August 2021
Phil began her career as a qualified nurse in the 1980s. By 1990 she was a Clinical Nurse Specialist at Leeds General Infirmary and throughout the nineties she gained a great deal of experience in both nursing and senior management in several hospitals in West and South Yorkshire.
Read more
Since then, Phil has held a number of senior leadership roles, including Leeds and Braford Primary Care Trust and moved to be Chief Executive of Leeds West CCG from 2012 to 2017. She became the first Chief Executive of the newly formed Leeds CCG in 2017 retiring in 2019. She is a Trustee of St Gemma's Hospice.
Phil is a member of the Finance & Performance and Quality Assurance Committees.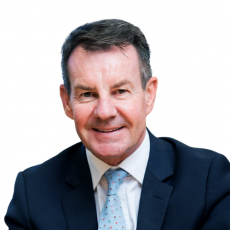 Mike Baker CBE
Non-Executive Director
Mike is a proud and passionate public servant who has held leadership roles in the three largest Departments of State. Most recently Mike was Chief Operating Officer at the Ministry of Defence, an organisation of 230,000 military and civilian colleagues with an annual spend of £49 billion.
Read more
Mike has deep knowledge and experience of delivery, transformation and cultural change in large, complex environments. He has been named Public Sector Director of the Year and was appointed CBE for Public Service in the Queen's Birthday Honours 2012.
Mike is passionate about leadership, coaching others to achieve their full potential, and unlocking previously untapped talent. He is an avid year-round tennis player and an FA qualified football coach.
Mike is a member of Finance & Performance Committee.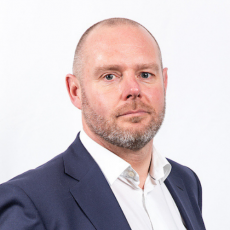 Mark Burton
Associate Non-Executive Director
Mark is currently the Head of Global Services and Public Sector as well as Head of UK Regions for Lloyd's Banking Group. A 25-year career in finance has seen Mark take leadership roles for several prominent banks, working with clients from around the world and across multiple sectors.
Read more
Mark has mentored and coached individuals and businesses, including advising social enterprises. In his current role he works closely with the Leeds City Region, supporting businesses and working to make the Region a great place to live and work in.
A father of three, Mark mainly spends his leisure time with his family. He's a keen sportsman, enjoying cycling and skiing. He's also been a junior sports coach and is an advocate of physical activity and wellbeing.
Mark will become a member of Audit and Workforce Committee.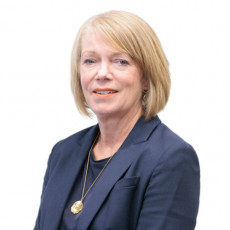 Amanda Stainton
Associate Non-Executive Director
From 1 November 2022
Amanda has over 30 years of HR experience across various sectors, focusing on putting people at the heart of business to drive success.  Most recently she was HR Director for Portakabin Ltd, part of the privately owned Shepherd Building Group, where during her 14 years she worked with her colleagues to deliver significant business growth. 
Read more
She served on the Employment & Skills Committee of the Leeds City Region LEP for five years.  
She is currently Chair of Governors at a local infant school and is a Board Trustee for Ilkley Community Enterprises – a thriving and innovative social enterprise which delivers high-quality services and activities to positively change the lives of its members and clients. 
Amanda is a member of the Workforce and Quality Assurance Committees.